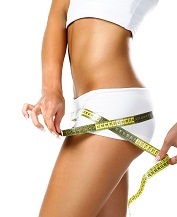 Obesity
Product Description
Weight loss Cairns Acupuncture
Weight loss cairns acupuncture.
Acupuncture may be used to treat the symptoms of obesity.
Please phone Tanya on 0408 054 538 or email tanyagalvin@hotmail.com
Obesity
Obesity is a major public health issue and among the leading risk factors to ill-health in Australia. This web report provides interactive data displays on the prevalence of overweight and obesity, differences in the prevalence between certain population groups and what is happening over time.
Nearly two-thirds (63%) of adults were overweight or obese in 2014–15; the proportion who are obese increased over time
At age 18–21, 15% of those born from 1994–1997 were obese compared with 8% of those born from 1974–1977
Adults in 2014–15 were more likely to be obese than those of the same age 20 years earlier at all but 1 age
Lymphatic system
This lymphatic system is an amazing system for our body….it is one of my favorites. It is one of the sewerage systems of our body…..it follows the circulatory system.
Not many people know what to do when this breaks down…..you hear about it when your body tries to remove cancer. Your lymphatic system takes onboard the toxic cancer cells from the circulatory system and make the bodys organs more protected from the cancer cells…therefore protecting the precious organs from the toxic cancer cells.
So ways to help your lymphatic system:
If you have swollen lower legs….body brushing is essential…..body brushing helps your lymphatic system cope….some people have sluggish lymphatic system…..the lymphatic vessels don't have valves like your arteries….so the lymphatic system struggles against gravity to push the lymph fluid back to the trunk for getting it out of the body.
Body brushing:
Start from the extremities and work towards the heart
Always go from the back of the body to the front of the body (as there are no lymph vessels on the back of the body….only the front).
The traffic lights or gateways are called lymph nodes and they are found in the creases of your body….so around your ankles, elbow creases, your armpit, you groin etc.
This is the areas where you should direct your lymph to if you are swelling up like a puffer fish due to excess lymph.
Dr Sandra Cabot has an amazing book called the body shaping diet….in this she talks about a lymphatic body type….there is a diet plan to decrease your fluid, reduce the risk of leg ulcers and this brown discolouration (protein accumulation – by the way this protein accumulation is due to the lymph vessels being too little to take it back up to proper circulation).
Dr Sandra Cabot also talks about the merits of juicing celery to help with excessive fluid in the lower legs….and also your lymphatic system.
Elemis is a company I worked for for a lot of years….they have some interesting things on the www.elemis.com site to help with lymphatic problems……like body brushes….cellutox herbal bath synergies…..check it out.
There is also really great people doing manual lymph drainage massage…..I did this course with Ingrid in Melbourne at the manual lymph drainage training school. This is a great style of massage and also advocates special bandaging and compression bandaging for more severe cases. There is a really great set of schools for this and also hospitals for this in Germany.
This is interesting to note as well…..people can loose quite a lot of weight after they do lymphatic drainage massage sessions….as they may be retaining excessive fluid…..sandra cabots diet is also good along with some massage sessions, and body brushing regularly. Walking and gentle exercise daily will also help…..but not extreme high impact exercise….as this can damage the already underfunctioning lymph system even more….so gently does it please!
Well I hope this helps if you have lymphatic problems….all of which I have seen amazing clinical results from.