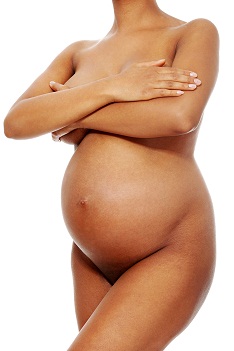 Pregnancy Massage
Product Description
Cairns Pregnancy Massage
Pregnancy massage is really great when
you have carpal tunnel pains in your wrist
your feet are aching
when your legs are swollen
when you have groin aches
then your hips hurt
when you have sciatica
when your back hurts
when you have neck and shoulder tension
when you are experiencing headaches.
This is a delicious way to help relax during your special time………
treat your aching back to some caring touch….
treat your feet to some care and soothing touch……especially now that they ache…….
….have your scalp soothed through some gentle…..
…have your aching neck and shoulders relieved……
Massage helps to increase your serotonin….which is a feel good nuerotransmitter in your brain, it also lifts endorphin levels in your blood…it is able to increase good blood circulation in your body.  It has a the ability to help with the body's natural stretching of ligaments during pregnancy and the gentle expansion of the pelvis.  It can help your lymphatic system to drain the excess fluid that has accumulated in the lower half of your body.
60 minutes
Please phone Tanya Galvin on 0408 054 538 or email tanyagalvin@hotmail.com
The highest Quality Massage Experiences in Cairns……… Cairns Acupuncture & Massage has a very broad range of treatments to meet your individual healing needs …….. Do you want to relax….or to relieve your muscle tension…..or would you like to stop that pain…..looking for a deep/firm massage….or what about a pampering session while pregnant ……….We also offer some very exclusive and different pampering sessions…….. there are helicopter & massage journeys involving flying to a small remote tropical island for a luxurious massage….or…..Can you imagine flying to the top of a remote waterfall…..and then having a blissful massage here…..on top of the world….in nature!…….. or what about trying our Day Packages that include – food and spa indulgences…………. Don't forget our amazing massage in nature which involves massage on the beach or another secluded location……….Of course we can also bring our massage tables to your resort room….and in the comfort of your own space……while your partner cares for the kids…..we can come and pamper you…..or have a girls day in….while the boys are fishing/golfing….pamper yourselves…..or have a side by side couples massage with your significant other…… in your room…….romantic and relaxing……. right in the comfort of your own space……. The practitioners who will pamper you are highly experienced with at least 5-12 years experience in the profession………. Many of our therapists have received the highest accolades in their profession……………… Most are members of the Australian Traditional Medicine Society!…….I think you deserve the restoration and healing…….don't you?
Please phone – 0408 054 538
Please Email – admin@cairnsacupuncture.com.au
cairns pregnancy massage / cairns pregnancy massage / cairns pregnancy massage / cairns pregnancy massage / cairns pregnancy massage / cairns pregnancy massage